Petite Trench Coat | Short

If you think you won't soon be needing trench coats, think again. It's June the First and I can't believe the amount of rain we are having this year.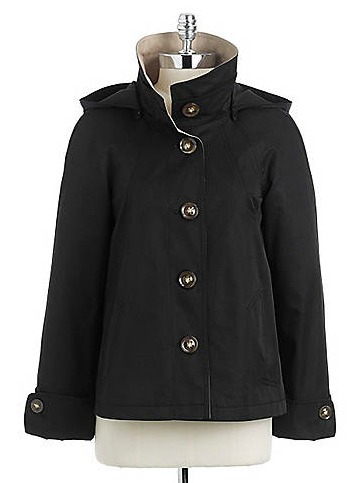 In a normal year we should already be looking for a swimwear, not an outerwear. But hey! We can't change the weather, can we!
Just need to be prepared for whatever the Mother Nature throws at us.
So, if you are looking for a waterproof jacket for this summer, here is one I found you that would suit petite women thanks to its simple style.

Lord & Taylor Petite Trenchcoat


It's a real bargain, considering originally it cost $160. Today it's only $63.98. Unfortunately it can only be shipped within the US. ;(

If you don't like this jacket or if you are from a country other than the US, check the list of the best stores that carry petite trench raincoats. Some of these stores have international delivery services. So they definitely deliver to the US, UK, EU countries and more. Good luck with your search!!!