Women's Petite Leather Jackets
Women's Petite Leather Jackets Online Resources
Sleeves too long? I know how you feel. It's very annoying especially when you find a really nice jacket and you are ready to buy it. Many petite women will connect with your challenges when searching for well-fit leather jackets.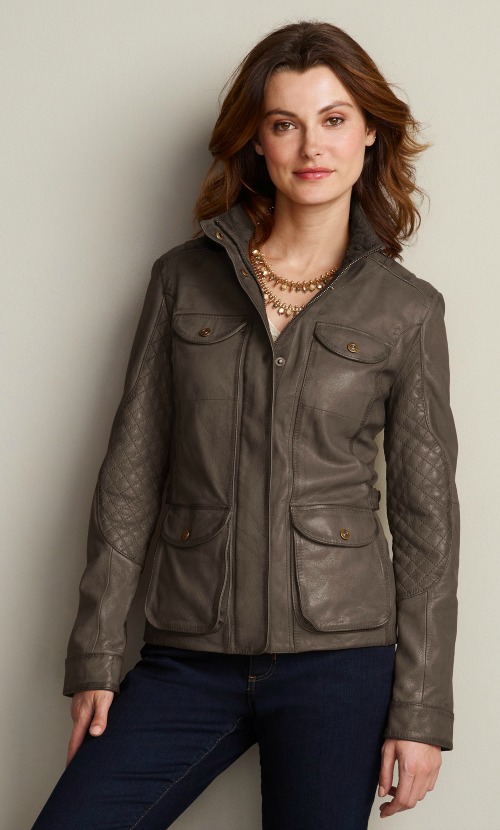 Petite Leather Jackets Collection

Stores Recommended by Petite Women
This very leather jacket attracted my attention as quite a number of petite women had left good comments on it.
It comes in sizes XS to XL and at $349.00 for Petite sizes. It is made of genuine leather and as per the comments the quality of the leather is exceptional.
So do check EddieBauer official website to read comments on this one and find other leather jackets in size Petite. They also have other petite outerwear like raincoats, trenches and other petite jackets and coats.
NastyGal carries a good selection of petite moto leather jackets in various colors and styles to choose from. However, some of they are made of faux leather. Usually they are under $100. You can read the product details to check if the jacket you like is made of synthetic leather or genuine leather. You can also find out the sleeve length to make sure you have the right-fit for your petite frame.
This link will take you to moto jackets, but do check all their outerwear section as sometimes they do have leather jackets under other categories too. NastyGal can ship your ordered items internationally, in some cases free of charge. Hope you find your dream leather jacket just there.

Women's Petite Leather Jackets Collection  | Stores Recommended by Petite Women
Petite Leather Coats | Petite Coats
---