Petite Yoga Pants
---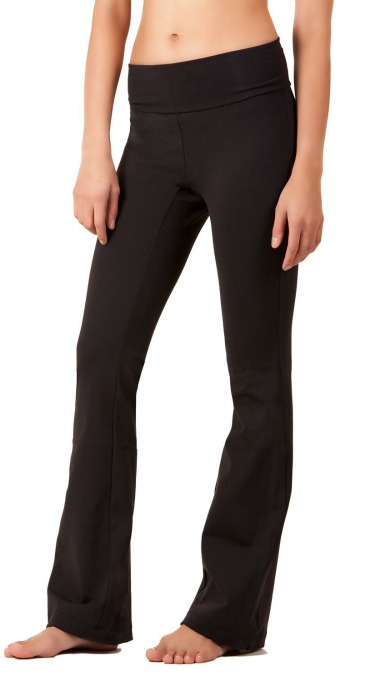 Find Your Petite Yoga Pants Right Here!
Now, here is the biggest challenge for petite active women: finding the right inseam length active pants, especially yoga pants. Attention! We are talking of full length pants here.

We searched high and low and we can only come up with only a handful of activewear suppliers that actually cater for us.

So we are addressing to petite activewear suppliers: "Hello! Activewear manufacturers! We active petite ladies! We need yoga pants in petite sizes!"

We need inseam lengths starting from Ehmmm... 26"?!
Read more about these 29" petite inseam yoga pants or find other petite pants by following this link
---
Petite-Friendly Yoga Pants

| | |
| --- | --- |
| Petite Active Pants Short Inseam 26" | Petite Yoga Leggings Short Inseam 26" |
| Petite Lounge Pants Short Inseam 26" | Petite Active Leggings Short Inseam 27" |
---
Where To Find Petite Yoga Wear
---
Good question. I found one that looks just right for me. And it's on the Petite Sizes section of Old Navy website. The one I like is the Fold-Over Yoga Pants.

You know what, unfortunately they are not my size. Old Navy petite inseam is 29" or 29½", converting into metric they are 73.66 cm 74.93 cm accordingly. So no good for me.

And I am 4'11" and my inseam length is 27". So they are way too long for me. So unfortunately, I can only help petites whose inseam length is 29" and over. You can find petite active pants with 28½" and 29" at www.Athleta.com.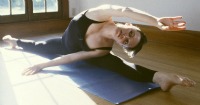 I have found yoga tights with petite inseam of 23 ½, yoga knicker with petite inseam in 14" in there. Other capri inseams in petite are 19".

I also found their customers' reviews quite helpful when choosing your right size pants. But I am pretty sure that if you wear inseams shorter that 29", Athleta is the only place you can find something suitable.

Unless you are better than us and found the place for yoga pants in petite. Share with fellow petites. ;)
---
Find Your Petite Yoga Pants Right Here

---
Use this search box below to find your yoga pants. Check out the pants I found for you or use different variations of your own search term (ex.: 29" petite yoga pants, short inseam yoga pants, pants for petite women or else) and click on "Go". Check the results you have right below. Check the item details for inseam length to make sure that it is truely your size.

---
Leave Petite Yoga Pants to go back to Petite Clothing Line home

---