Womens' Swim Cover Ups, Beachdresses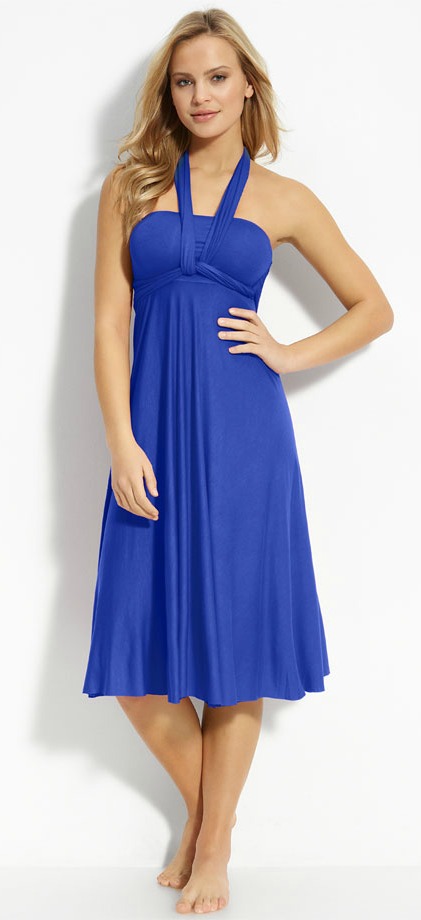 Women's Swim Cover Ups Online Resources
Click on the image to see more swim cover-ups like this at Nordstrom
Swim Coverups Collection | Stores

No matter whether you are Tall or Petite, this is the place to find your swimwear easily.
When creating this very guide to help you find your swimwear cover ups, swimdresses, I concentrated my mind on women with petite body frame.
It's been quite a challenging task to find exclusively petite swimwear. However, the mission was possible. Although the swimwear found are of regular sizes, the styles will very well fit petite women as well.

So, below are the results of my search for womens petite swim cover ups and beach dresses. Good luck!!!

---
Women's Swim Coverups Collection

---
Best Stores Recommended

---
Amazon
swim shop offers hundreds of cover-ups to choose from. You cab choose your style, petite size, price, color and any other category you would like to tick to narrow your search down.
Debenhams offers a large selection of cover ups, as well as kaftans, beach dresses and tops, skirts and other beachwear items. Although it is a UK based store, you can have your favourite items sent to other parts of the world, as well as US. Majority of beachwear items you can get for under £50, some rare dresses can be for just above £100. So it is very worthwhile to consider for any of your petite shopping.

Whether you are in the UK or US or anywhere in Europe, Macy's can deliver your swimwear purchase to your address. You can find juniors-exclusive styles, as well as special plus sizes. You can find styles between the rpice range of $50 to $100, as well as many for under $50. They feature other swimwear items like: bikinis, monokinis, swimdresses and one piece swimsuits and more.

Nordstrom swimwear collection is rich for cover-ups for any price and style. You can find very stylish swimdresses for under $50. However if you want expensive stuff you can find some for over $500. They carry many styles in plus sizes too. They don't carry special petite sizes when it comes to swimwear. You just need to dig down a bit to find the styles that would fit your petite frame. Trust me you can find what you are looking for.
Target is a must-check store for cover-ups at very affordable prices. This link will take you directly to their swimwear page.
Victoria's Secret coverups and beachdresses collection is one of the largest online. You have many styles to choose from. Their linen pants are very practical to use as coverups and they are of petite-friendly inseams like 28".

Back to Swim Cover Ups Collection | Petite Swimwear | Petite Clothing Line Home

---